So Love Dishes is back! And I have to tell you, I'm extremely excited to be back. I'm hoping that starting today I will be able to update weekly for you, even if I have to borrow someone else's camera to do it!
But I have so much in store for Love Dishes, it's not even funny. Everything from breakfasts to desserts and even a few fun drinks! Okay, the drinks won't be a weekly update, but maybe a special update in between.
Now I spoke a little bit about The Love Dishes Project at the end of the last post, but I want to take the moment to really explain a little more about what the Kickstarter Project is all about and why Love Dishes so badly needs your support.
The whole reason that Love Dishes went down for the 2 year hiatus was more complicated than just the camera breaking. There were actually quite a few reasons, least of all being the camera breaking. That combined with food costs rising and needing to work over 40 hours a week really put a damper on my enthusiasm for the blog. It's really hard to do a food blog without the money to purchase good quality ingredients and then be able to take pictures of those ingredients!
Love Dishes however, always remained in my heart. So while I was on hiatus I began to put together the Love Dishes cookbook.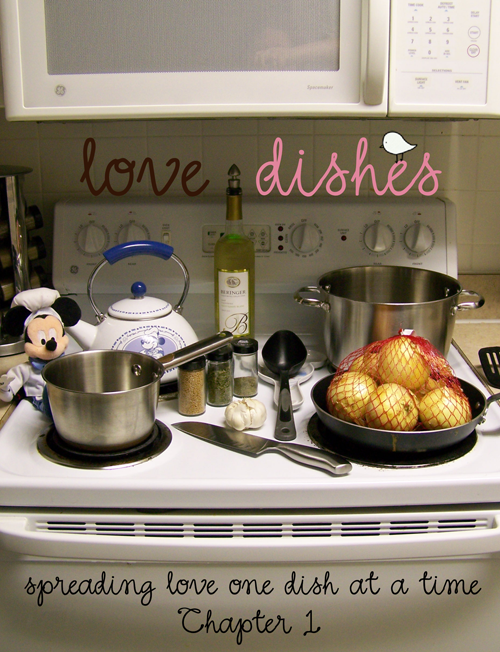 This basically was starting to take recipes that I had put on the website as well as a few that I had photographed specifically for the cookbook before the camera broke and taking that format that so many people know and love and putting them into a hard cover cookbook. It began to take shape but I knew there simply weren't enough recipes to fill out the book, so I got to where I could and then was forced to stop.
But if the lack of recipes didn't stop me, the cost of publishing would have. See, there are a lot of self publishing companies online but they all have one thing in common. High cost. To get the cookbook published and distributed the way I wanted it to be, with step by step pictures of each recipe it was going to cost several thousand dollars. That was just far beyond my reach as a person living paycheck to paycheck!
Well, someone tipped me off to a new website that was helping people achieve their dreams and finish their projects, Kickstarter. So I decided to give Love Dishes a try! Thus, the Love Dishes project was born.
Now, here are the things I know about Kickstarter:
If the project is not fully funded, no one is charged and the project is considered failed.

No one is charged even if the project is fully funded until the project's end date (in this case August 16th)

You can choose rewards given to you by us, here at Love Dishes or no reward. It's up to you.
It may seem like I'm asking a lot. $7,000 is quite a chunk of change. But here's what that money will cover:
The fees for self publishing the Love Dishes cookbook including editing, printing and distribution.

New camera equipment including a new camera, tripod and lightbox to be able to take pictures for both the blog and the cookbook.

Webhosting and domain name for 1 year, moving Love Dishes to it's own dedicated .com

Kitchen supplies needed for cooking such as a bundt pan, apple corer and meat tenderizer.

Rewards given out at the end of the Kickstarter project such as keychains, magnets and even autographed copies of the cookbook.
If you cannot donate, pass the link on. We're hoping to shout this project from the rooftops in order to get it fully funded by August 16th! Help the Love Dishes cookbook become a reality!
And just to get you excited... here's a little preview of next week's food post: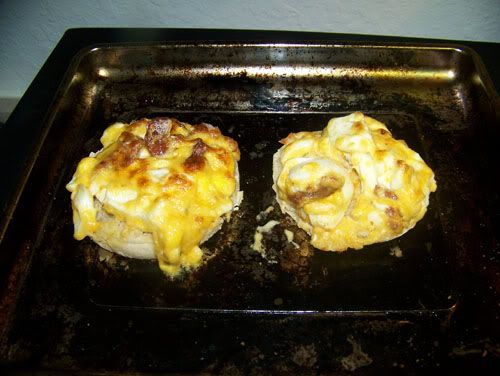 Don't even lie you know that looks delicious.